Fastrack
The Fastrack courses are a great option if you need to brush up your skills, or need to complete the course on a quicker timeline. They are taught at a faster pace, have fewer hours and are less comprehensive than the full courses.

The following courses are offered in Fastrack:
Computer Graphics Fastrack:
This course teaches Adobe Photoshop, Illustrator and Indesign in 30 short stimulating classes. The course is 30 hrs , This course is offered as a self-paced option so can be started at any time and learned at any pace. There is a time limit of 9 months to complete this course. If an extension is required, a monthly fee of $25 per month may be applicable.
This course is suitable for people with previous knowledge of the Adobe programs who could benefit from a review, or for students with no background who intend to join the Fastrack Graphic Design course or as a prerequisite for the Web Design or Motion Graphics courses. This course is not suitable for students who wish to join the full year Graphic Design and Portfolio course and have had no prior experience using the Adobe software. These students are advised to take the Comprehensive Computer Graphics course.
Graphic Design Fastrack:
This course teaches the fundamentals of design, layout, color and type and is followed by 3 Portfolio projects, consisting of Corporate Identity, Layout Design and an Independent project.
This course is suitable for students who wish to gain design skills (before continuing to Web Design- although this is no longer a prerequisite) or for students who know the Adobe programs yet want a shorter less thorough course to gain design skills. There is a time limit of 9 months to complete this course.
Thinking of taking Motion?
if you have no background please choose the Motion and pre-Motion option.

Thinking of taking Web?
I want to join web design in the near future but have zero background?
Do nothing!
Our newly revamped web course includes a module on Visual Foundations so you do not need any prerequisite courses. Go ahead and register.
I know Photoshop & Illustrator but have no design training
That will only help you but you dont need design training any more (although it always helps)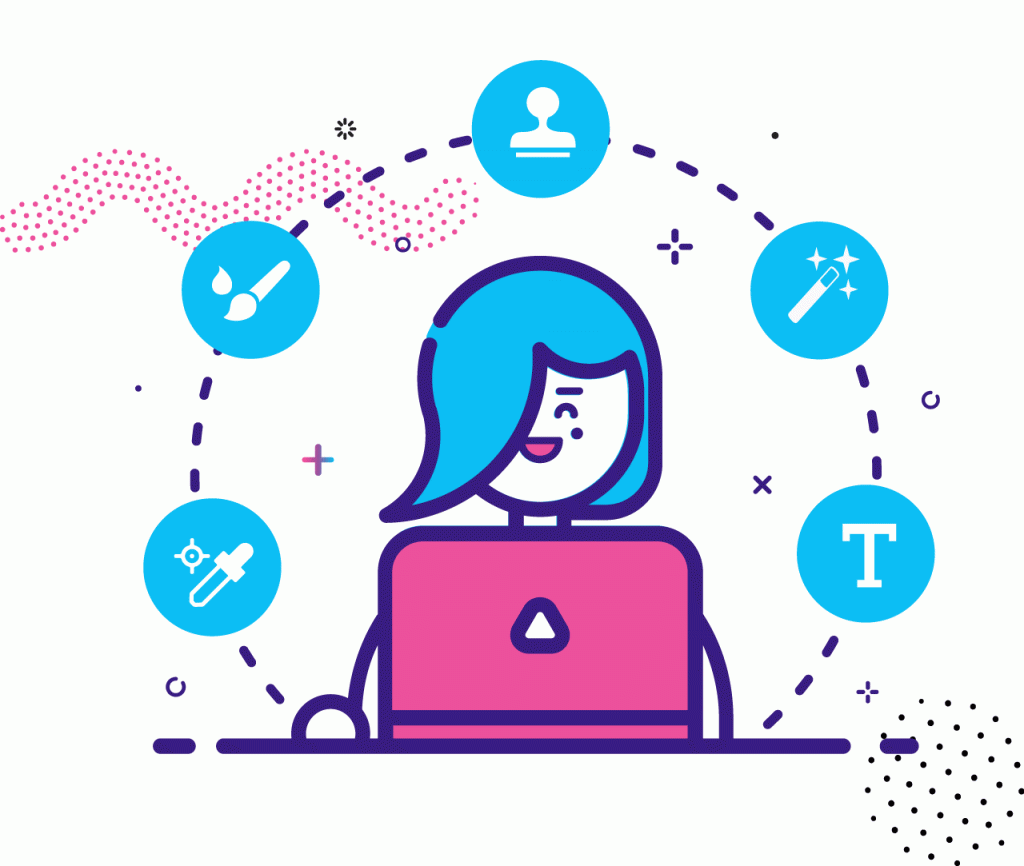 Instructors
Adina Cahn
Adina trained at a Jerusalem school of computing gaining a diploma in Graphic Design. She has a freelance graphic design practice for over a decade. In her experience teaching the Adobe Creative Suite, she has become well-known for her clear, easy-to-understand, structured teaching methods.
Beth Alyse Kantor
Beth has been teaching graphic design for 12 years at the mid-Manhattan college of Wood Tobe-Coburn. Having headed the department for the past 10 years, she works closely with the students throughout their two years at the college, instructing classes in Illustrator, Photoshop, InDesign, Design Principles, Design History, Traditional Drawing, Layout Techniques, Typography and Web Development. Beth also guides each student individually through his or her portfolio curriculum, each resulting in a complete design and print portfolio.
Beth studied art history and fine art at Princeton University, where she obtained her BA in Art and Design. After working in the field of graphic design for a short while and beginning her teaching career as a graphic design seminar instructor, she continued her studies in the Masters' program in graphic design at Savannah College of Art and Design. Beth currently enjoys freelancing as a graphic designer, teaching graphic design, painting and caring for her own four children.